Here we will discuss about MBBS Admission in Uttar Pradesh. UP State has been one of the important state for admission in MBBS for students all across India. There are total of 51 Medical colleges in Uttar Pradesh. Out of which 22 are government medical college and 29 are private medical college. We help students in getting MBBS admission.
Total Medical Colleges in Uttar Pradesh – 51(6569 seats) + 6 central universities(AIIMS, AMC and IMS BHU)
Total Government Colleges in Uttar Pradesh – 24(2469 seats)
Total Private Medical Colleges in Uttar Pradesh – 29(4100 seats)
Uttar Pradesh opens all its 100% seats in private colleges for admission to all India students. Therefore, it becomes one of the important states to do smart counselling so that you can get a MBBS seat in lowest possible budget.
We have helped many students for their MBBS admission in Uttar Pradesh. Counselling process is hectic and you need to pay attention to every minute details. Otherwise your security amount of Rs. 2,00,000 may get forfeited while counselling in Uttar Pradesh. Many students and their parents regrets at last that the student who have relatively higher rank than them have got the admission but they have not. All this happens because of lack of minute details in counselling and wrong filling of preference while counselling. Even not having the knowledge of free exit from counselling can get you security amount forfeited. So, its better to take an expert advice to confirm your seat and proceed smoothly.
FEES of Government Medical Colleges for MBBS Admission in Uttar Pradesh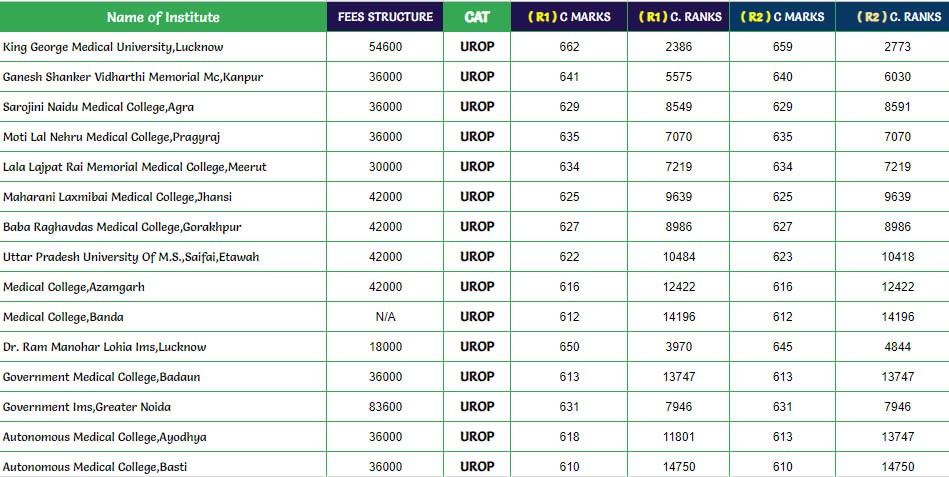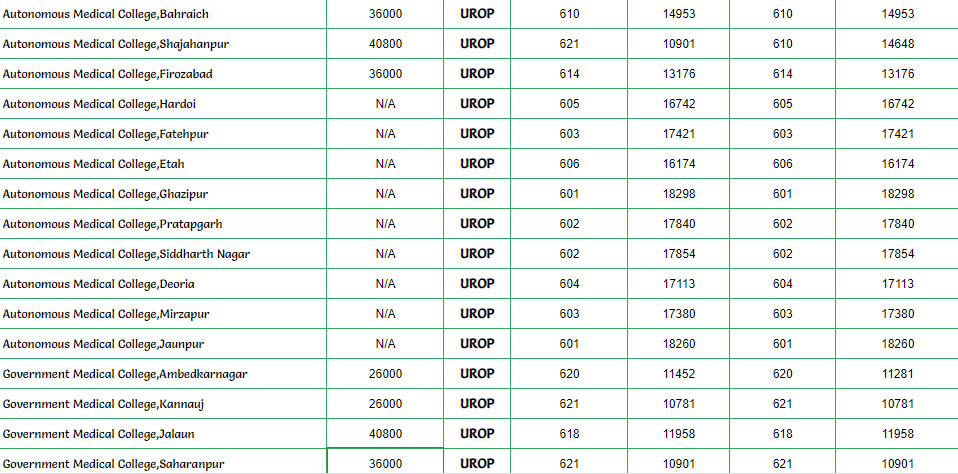 Fees of Private Medical College for MBBS Admission in Uttar Pradesh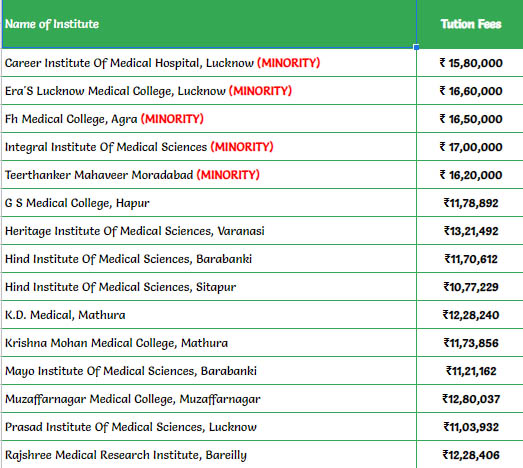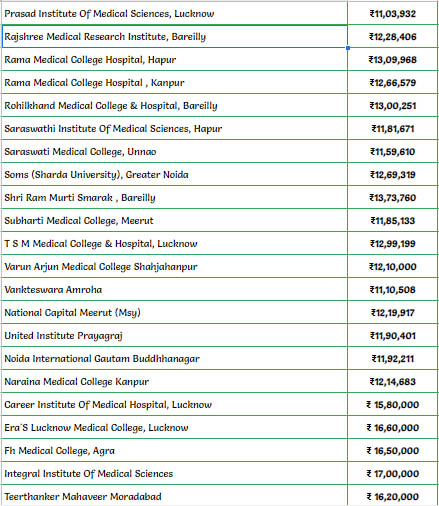 Why Choose us for counselling-
Dedicated personal counselling with 24×7 one on one support
Highest Success Rate.
Approximately previous 5 years ranks and admission statistics of all states.
2000+ refrences, i.e. 2000+ admissions done.
450+ student admissions through counselling in the year 2020.
Regular Updates on Admission.
Proper dedicated counselling for Deemed University and Private Medical College.
For 100% confirmed MBBS seats Call :-